This is an archived article and the information in the article may be outdated. Please look at the time stamp on the story to see when it was last updated.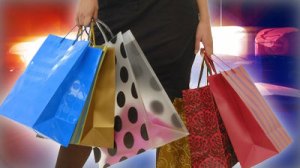 SAN DIEGO — The San Diego County Sheriff's Department has increased patrols around shopping centers, parking lots and transit stops and will continue stepped-up enforcement through Jan. 2, deputies said Wednesday.
The sheriff's Holiday Watch program, which started last week, includes undercover operations to support patrol deputies and deputies working with county probation and state parole officers to identify ex-convicts in violation of their terms of release, sheriff's officials said.
"Criminals do not take the holidays off and neither will our deputies," Sheriff Bill Gore said.
Crime prevention specialists and senior patrol volunteers will man mobile command posts outside shopping centers and hand out fliers with tips for avoiding trouble.
A saturation patrol — meaning all available deputies — is planned for Black Friday at a Vista Wal-Mart. In Fallbook on Dec. 5, a panhandling sweep is scheduled, and drunken driving and license checkpoint is set for Dec. 21 in San Marcos, according to the sheriff's department.
Patrols aimed at curbing criminal activity at area casinos — Valley View, Harrah's Rincon, Pauma and Pala — are set to start Friday and run through New Year's Day, deputies said.
Sheriff's deputies asked anyone who see suspicious activity to report it by calling 858-565-5200.