This is an archived article and the information in the article may be outdated. Please look at the time stamp on the story to see when it was last updated.
SAN DIEGO – An oral surgeon and his procedure involving anesthetics were questioned Tuesday after a San Diego man allegedly died when he went to get his wisdom teeth extracted.
Fox 5 looked into the background of Dr. Steven Paul, the oral surgeon who administered the Mark Lapinski's wisdom teeth procedure.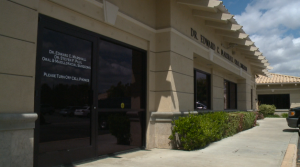 The state of Nevada shows Dr. Paul as a registered oral surgeon and has a permit to practice general anesthesia. He is in good standing with the state and has no formal complaints against him.
Fox 5 made second attempt to contact Dr. Paul Tuesday, after being told on Monday he was not available.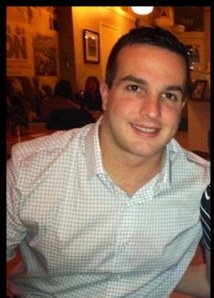 His lawyer issued the following statement:
"Dr. Paul provides patients with state of the art services and monitoring for his patients…No surgical procedure is without risk… the circumstances regarding Mr. Lapinski's complications are not completely understood.  What is understood is Mr. Lapinski's complications occurred despite the fact there were no apparent contraindications for his oral surgery."
Dr. Milder has practiced oral surgeries in San Diego for the past 20 years.  Milder could not comment on Marek Lapinski's case, but said wisdom teeth extraction procedures are safe.
"In any surgery in any anesthesia there are risks involved," said Dr. Milder. "In most cases with a young healthy patient, it's a safe procedure."
It was a procedure on March 21 that killed 25-year-old Lapinski, who was vice president and part-owner of Tactical 3D Dimension in San Diego.
The Lapinski family has raised questions over the dosage of Propofol administered during surgery.
Medical charts show Dr. Paul gave 43 milligrams to Lapinski when he began to cough.
Dr. Milder told Fox 5 when it comes to Propofol, there is no recommended dose.
"There's not a specific dose that's given that's individualized per patient," Dr. Milder said.
The family also claimed Marek was never properly monitored.  Records show he may have gone 10 minutes without oxygen.
Dr. Milder said surgeons must follow strict state and professional guidelines in monitoring patients.
"That would include a pulse-oxygenation to monitor the oxygenation, an EKG and also us in the room watching the patient visually," Milder said, adding as with any procedure each patient is carefully evaluated for surgery. "We need to evaluate their medical history and make sure there aren't any known risks."
The results of Lapinski's autopsy are pending.