This is an archived article and the information in the article may be outdated. Please look at the time stamp on the story to see when it was last updated.
SAN DIEGO – The San Diego County Democratic Central Committee voted in favor of asking San Diego Mayor Bob Filner to step down Thursday evening.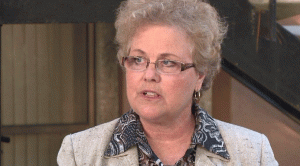 The Committee Thursday evening held a second special meeting to discuss the allegations against Filner. Thirty-four members supported a motion for Filner to step down, while six voted against the motion.
Chair Francine Busby issued a statement that said, in part, "We respect the legal process that is now unfolding and believe that the Mayor and his accusers will have their fair hearing. We are not here to determine guilt or innocence. However, in the best interest of the city, the San Diego County Democratic Party has voted to ask Mayor Filner to step down, seek the personal help that he needs, and allow San Diego to move forward."
The committee changed it's stance from last week's three hour, closed-door discussion where members came out with a split 24-24 vote.
Numerous requests for resignation have been publicly announced by local office holders and civic leaders, both Democrat and Republican.
Several women have come forward alleging unwanted sexual advances by Filner. His former communications director Irene McCormack Jackson was the first of seven women to accuse him of sexual harassment. McCormack filed a lawsuit Monday detailing the sexual harassment claims.
Some believe the seven women who came out publicly this week about their encounters made a big impact on the vote.
"People were quite moved by these particular women," Busby said. "It speaks to the extent of the problem that the mayor has to address."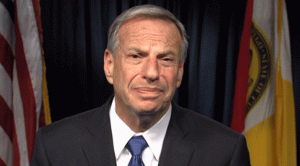 Laura Fink, the second woman to go public about her alleged encounter, was present at Thursday night's meeting stating she believes there are many more victims who have yet to come out.
"There are other stories out there from credible, wonderful women who have experienced problems at the hands of Bob Filner," said Fink.
Without the support of his local party members, San Diego Democrats said Filner has two choices – get ousted by the public through a recall election or resign willingly.
But Fink believes the later won't be so easy.
"I think Bob Filner is one of the most stubborn people I have ever met," said Fink. "I see him holding on tightly to the grip of the mayor's office."
Filner did not comment on his party's vote Thursday.