This is an archived article and the information in the article may be outdated. Please look at the time stamp on the story to see when it was last updated.
SAN DIEGO – A decomposed body that washed up on Mission Beach on Sunday was identified Tuesday as an out-of-town visitor who was last seen three weeks ago.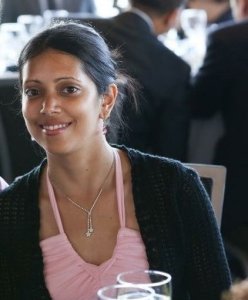 Amanda Cruse, 30, was identified through dental records. Her body was discovered on the beach at 3900 Ocean Front Walk Sunday afternoon, but investigators were unable to identify her at the time because of the state of the body.
Cruse arrived in San Diego on Saturday, Feb. 18, and she visited Sunset Cliffs that afternoon. She enjoyed photography and went back to the Sunset Cliffs area at approximately 5 a.m., possibly to photograph the sunrise, police said. She was last seen walking towards the cliffs.
Cruse's relatives reported her missing on Feb. 21.
The cause of death was not released Tuesday.
Anyone with information about Cruse's disappearance or death was asked to call the San Diego Police Homicide Unit at 619-531-2293 or Crime Stoppers at 888-580-8477.