This is an archived article and the information in the article may be outdated. Please look at the time stamp on the story to see when it was last updated.
LEMON GROVE, Calif. – An investigation was continuing Thursday into a collision at an intersection near Monterey Heights Park in Lemon Grove that killed a young woman, two children and two dogs.
The victims were among the five occupants of a 2006 Acura sedan that was struck by a southbound 2003 Dodge Durango while turning onto westbound Massachusetts Avenue from northbound Lemon Grove Avenue shortly after 4 p.m. Wednesday.
Two passengers -- a young woman and a teenage boy -- died at the scene, along with two of four dogs that were also in the car, sheriff's Sgt. Jorge Dueno said. A second child later died from her injuries at a hospital.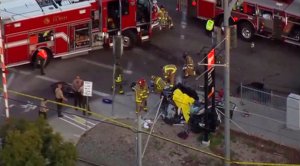 The victims, ages 7, 13 and 18, were all members of the same family, according to news reports. Their names were not immediately available.
A 4-year-old girl who was riding in the Acura and its 20-year-old driver suffered serious injuries in the crash and were hospitalized. The man behind the wheel of the Durango was evaluated at a hospital and has since been released, according to Dueno.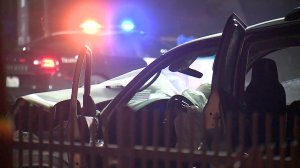 Dueno said alcohol or drugs were not suspected in the crash and no criminal charges had been filed.
Anyone with additional information on the crash was asked to call the sheriff's department at 858-565-5200.
A GoFundMe page was set up for the father of the victims.