This is an archived article and the information in the article may be outdated. Please look at the time stamp on the story to see when it was last updated.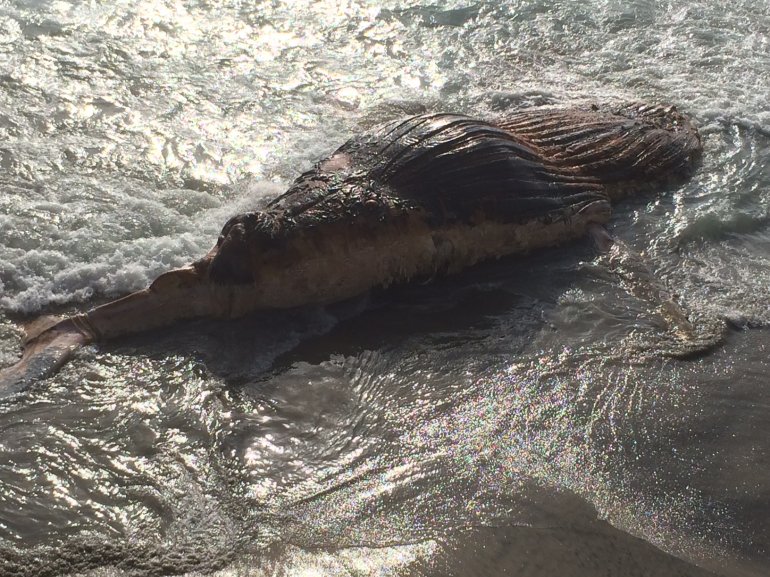 ENCINITAS, Calif. — A dead humpback whale washed ashore Saturday on Grandview Beach in Encinitas.
Encinitas lifeguard Captain Larry Giles said the whale drifted in from the Los Angeles County area.
The lifeguards are working with other agencies to get it extricated, hopefully over the next few days.
Giles said it's going to take a lot of equipment to remove the heavy carcass and that the heavy odor can be smelled for several hundred yards.