This is an archived article and the information in the article may be outdated. Please look at the time stamp on the story to see when it was last updated.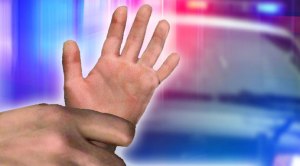 VISTA, Calif. — Prosecutors declined Wednesday to file charges against a 76- year-old Oceanside man arrested on suspicion of  molesting one preschooler and trying to do the same to another in a condominium complex near his North County home.
Tito Pimentel Callanta of Oceanside was arrested Saturday on suspicion of victimizing the two girls, ages 3 and 5, in the 4200 block of Tiberon Drive on separate occasions last month, according to police.
In both cases, Callanta allegedly used his two small dogs to lure the children behind a commercial trash bin for purposes of committing lewd acts, said Oceanside police Lt. Leonard Mata.
On Oct. 21, the suspect allegedly made a failed attempt to molest the older girl, who fled and reported what had happened to her parents, Mata said. While detectives were investigating those accusations, they learned that Callanta allegedly had molested the younger child under similar circumstances earlier in the month, he said.
The San Diego County District Attorney's Office announced that after a thorough review of the case, it would not be filing charges against Callanta.