This is an archived article and the information in the article may be outdated. Please look at the time stamp on the story to see when it was last updated.
SAN DIEGO – Signature gatherers are slated to hit the streets of San Diego soon in hopes to hold a recall election to potentially kick the mayor out of office. Some critics are convinced the recall is virtually impossible.
April Boling, a veteran political fundraiser, officially joined the Recall Bob Filner campaign this week. She was compelled to get involved as the accusations of sexual harassment against the San Diego City Mayor mounted.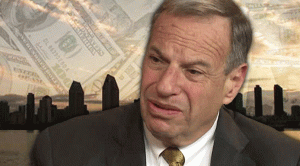 "Our challenge in this, isn't to convince people to sign the petition," said Boling. "We need people with big money to deliver. We need people with small donations to deliver."
Boling, who helped run the Proposition B campaign for pension reform, said she's been surprised with the outpouring of community support for the recall. Thousands of donations have already come in, but the campaign will need at least half million dollars to be a success, Boling said.
Money is just half the battle of taking the recall to a vote. The other is getting the 101,000 signatures within a 39-day window.
"Getting that many signatures in that short of time spam, is virtually impossible," said veteran elections attorney Bob Ottilie.
"This recall is uncharted and unprecedented territory," said Ottilie, who also served in the last and only successful recall ever held in San Diego.
"You have to collect 15 percent of the signatures cast in the prior election, in this case we had a presidential election, so you had a lot more votes," said the attorney.
Even when and if signature gatherers are able to collect the 101,000, Ottilie said it wouldn't be enough.  Signature gatherers will need many more to stay above the margin of error.
"There's lots of ways to get bad signatures: People sign the petition twice or three times, they don't live in the city, but they want to be a part of it so they sign, or they're not a registered voter," he said.
Signature gathering starts Sunday, August 18.