This is an archived article and the information in the article may be outdated. Please look at the time stamp on the story to see when it was last updated.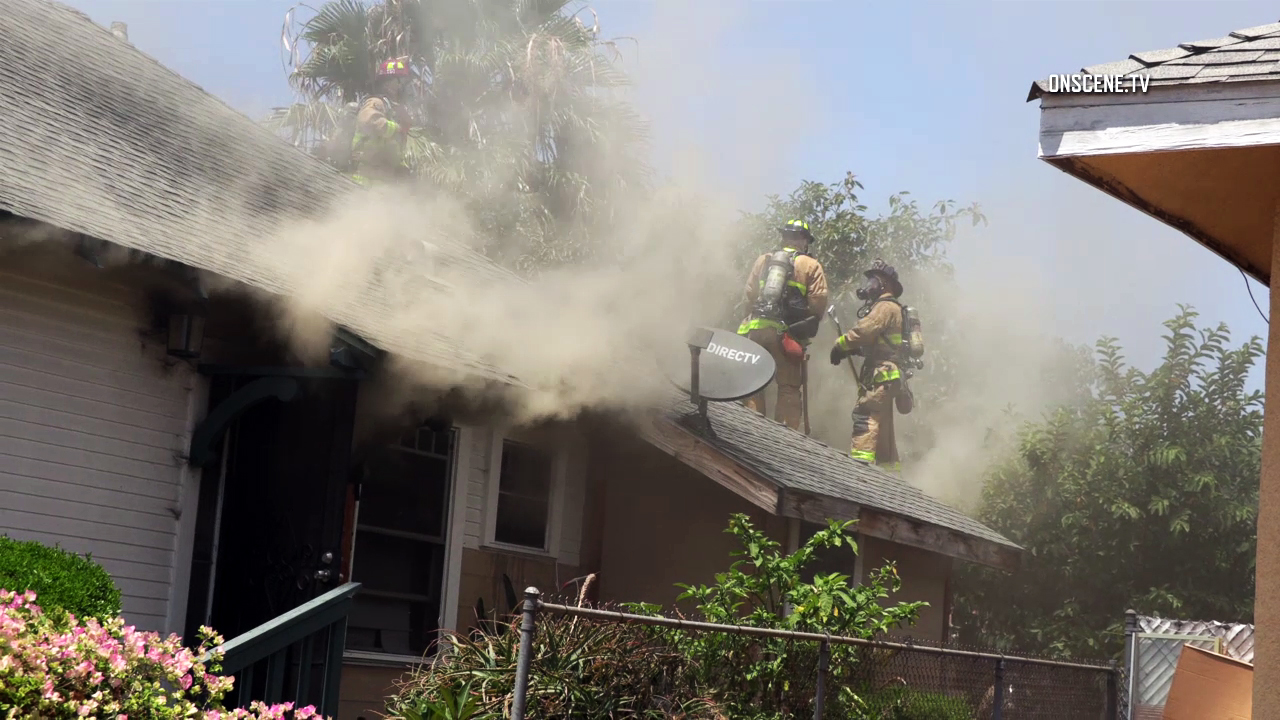 SAN DIEGO — Fire crews battled flames from the attic of a home in Sherman Heights Wednesday afternoon.
The fire broke out shortly before 1 p.m. near L and 24th streets, about a block away from Sherman Elementary School. Crews had distinguished the small blaze by 2 p.m.
San Diego Fire-Rescue Department Battalion Chief Steve Salaz said crews were able to quickly enter the home, which was unoccupied at the time of the blaze, and fight the flames.
The blaze caused about $75,000 worth of structural damage and destroyed roughly $25,000 worth of contents, Phillipp said. The American Red Cross was called in to help the displaced residents — three adults and two children — arrange for interim lodging.
The cause of the fire remained under investigation.