This is an archived article and the information in the article may be outdated. Please look at the time stamp on the story to see when it was last updated.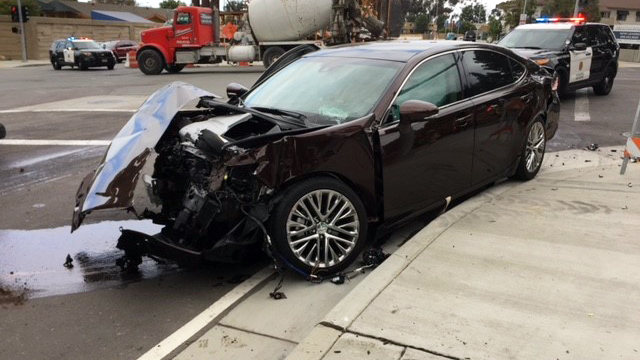 SAN DIEGO — One person was hospitalized in a crash with a fire engine in University City Thursday.
The collision between a black sedan and the San Diego Fire-Rescue truck happened just after 10 a.m. on Genesee Avenue north of La Jolla Village Drive.
One person was taken to the hospital, though their injuries were not considered severe, San Diego police said.
The intersection was closed while traffic investigators tried to determine what caused the crash.