This is an archived article and the information in the article may be outdated. Please look at the time stamp on the story to see when it was last updated.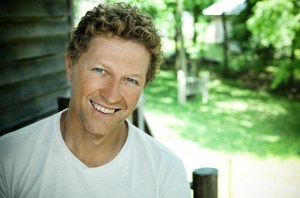 NASHVILLE, TN-You've sung along to his many hit songs, but these days you could literally walk by Craig Morgan on the street and not even recognize him.  Just thank the new addition to his face — his beard.
"Everyone has seen me for 13 years, and I've not had a beard.  Growing a beard has changed things," Craig said during an interview backstage at his CMA Fest fan club party.
The man behind hits like 'This Ain't Nothin' and 'Redneck Yacht Club' seems to be changing a few things up lately including his record label which is now Black River Entertainment.  But, one thing that still remains the same is Craig's zest for adventure.  He recently finished a 200 mile, five day dog sledding expedition in Sweden hence the reason behind his new facial hair.
"It was cold, but as cold as it was you didn't realize it until you took your gloves off," Craig recalled.  "Fifteen minutes after taking your gloves off you couldn't feel your fingers and you had hotdogs out there holding on."
While braving the freezing temperatures was a challenge for this country boy, nothing stopped him from jumping in feet first.
'What people don't understand is this isn't a cruise ship expedition.  When you assume responsiblity of that sled and those dogs, you do everything. You were responsible for feeding them, hooking them up, harnessing them and unharnessing them at night.  They were your dogs.  Within two days you know their demeanor," he explained.
It was an experince worth cherishing, but Craig was equally happy to get back home to Nashville to thaw out and promote the upcoming 4th season of his show All Access Outdoors.
"We took our guitar player out on a hunt.  We made him eat some stuff that people are just gonna laugh their tails off, and he'll never live it down," Craig joked.  "Every show is a personality, so it's a lot of fun."