This is an archived article and the information in the article may be outdated. Please look at the time stamp on the story to see when it was last updated.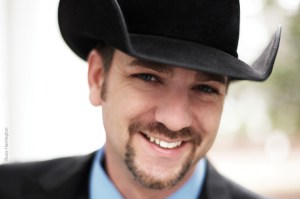 NASHVILLE, TN – Just by listening to some of Craig Campbell's songs like 'Fish,' you know this cowboy likes to have fun.  But, wait until you taste his cocktail of choice – a perfect mixture of malibu rum and passion fruit – and then the fun really begins.
"It's called Craig's Summer Jam, that's my concoction," said Craig.  "It's mixed with sprite and to give it some color we put a splash of grenadine in it."
Trust Craig, he knows a thing or two about cocktails.  He was the celebrity bartender, serving up drinks and autographs to fans at a party thrown by the clothing line, Team Cocktail, in downtown Nashville on Friday (June 7) during the CMA Music Festival.
"We do a lot of drinkin' out on the road to pass the time.  I came up with this drink for the summer because it tastes like summer," he explained.  "I like to have a good time."
While Craig's new song 'Outta My Head' is taking off on radio, his new album Never Regret offers a sexier, and let's just say – more adventurous side of the country artist.  Just listen to 'Topless' and you'll get the point.
"I just got done playing and I was trying to get everyone to take their shirts off, but no one bit," joked Craig.  "I would've taken mine off, if they had taken theirs off."
No fair Craig, no fair!