This is an archived article and the information in the article may be outdated. Please look at the time stamp on the story to see when it was last updated.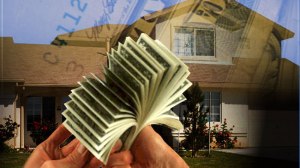 SAN DIEGO — The San Diego County Board of Supervisors Wednesday gave initial approval to a plan to waive certain building fees for injured veterans who need to renovate their homes to improve accessibility.
Supervisor Dianne Jacob said it was a way to "pay homage" to members of the military who lost limbs or suffered other permanent wounds in conflicts in Afghanistan or Iraq.
Accessibility upgrades in single-family homes don't require permits unless they change the structure or plumbing of a house, so the Department of Planning & Development Services only deals with about 10 per year, according to a staff report.
The waivers, if given final approval Sept. 11, would apply to plan checks, which cost $116, and building permits, which cost $312.
"Modern medicine, fortunately, has saved more of our wounded on the battlefield, but unfortunately, their readmission into civilian life is made much more difficult by their wounds," Supervisor Bill Horn said.
A county report estimates that the waivers would reduce revenue by about $5,000 in the current fiscal year.