This is an archived article and the information in the article may be outdated. Please look at the time stamp on the story to see when it was last updated.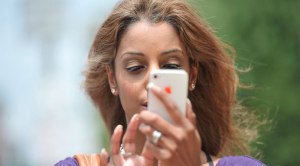 SAN DIEGO — "Text4baby" got a major boost as the county of San Diego announced a new alliance to expand the reach of the texting program designed to help pregnant women and new mothers.
The free "text4baby" service sends out three messages a week to women during their pregnancies and their babies' first year. Since 2010, text4baby has sent more than 800,000 health tips to 6,300 new and expectant San Diego County mothers, according to county officials.
"Research on text4baby has shown that this free service helps new mothers raise healthy babies," said Greg Cox, the chairman of the Board of Supervisors. "Providing this service to San Diego moms ensures we are doing our part to provide them with vital health and safety information."
Research by Cal State San Marcos and UC San Diego found that the program increased users' health knowledge, improved communication with health providers and reminded participants of important milestones such as appointments and immunization dates.
The county's partners in the new effort are the Alliance Healthcare Foundation, Council of Community Clinics and First Five San Diego. The organizations will promote text4baby in their materials to patients.
According to the San Diego County Report Card on Children & Families, 17 percent of the 44,000 babies born in the region in 2011 received late or no prenatal care, 9.4 percent were premature and 6.4 percent suffered from low birth weight.