This is an archived article and the information in the article may be outdated. Please look at the time stamp on the story to see when it was last updated.
SAN DIEGO – The San Diego County Board of Supervisors voted Tuesday to spend more than $1.1 million to outfit sheriff's deputies with body-worn cameras.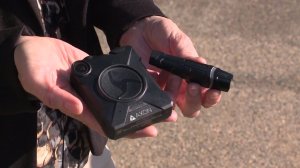 According to a county staff report, the cameras will initially be deployed at sheriff's stations in Alpine and Ramona, with full implementation taking about four or five months.
Sheriff Bill Gore said video recorded by camera can show what led up to use of force by a deputy, and whether the level of force was appropriate. Law enforcement officials say the cameras, which are designed to capture interactions between uniformed officers and the public, provide evidence when members of the public lodge complaints.
Supporters also contend that the simple presence of cameras can defuse tense situations.
"I think this is going to go a long way in protecting our deputies on the job for the truth in what goes on in some of the incidents we have seen," Supervisor Dianne Jacob said.
She and her colleagues unanimously approved the purchase of the cameras and related equipment as part of their consent calendar.
Body-worn cameras are already used by police in San Diego, Carlsbad, Chula Vista and Escondido, among other local cities.