This is an archived article and the information in the article may be outdated. Please look at the time stamp on the story to see when it was last updated.
SAN DIEGO — Due to ongoing wildfire threats, Cal Fire suspended open burning on undeveloped state-owned lands in the San Diego area until further notice, the state agency announced Tuesday.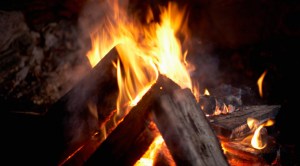 The ban, which went into effect Monday morning, rescinds all previously granted burning permits. During the prohibition period, campfires will be restricted to licensed public campgrounds and private property maintained in a manner that prevents open flame from spreading to wilderness vegetation, according to Cal Fire.
The state action also activated a county ban on firing guns in open areas, except on appropriately maintained private property, at permitted shooting ranges, in self-defense or in the course of legal hunting.