This is an archived article and the information in the article may be outdated. Please look at the time stamp on the story to see when it was last updated.
SAN DIEGO — The San Diego County Water Authority Board of Directors Thursday unanimously approved a 30-year deal to take desalinated water from a future plant in Carlsbad.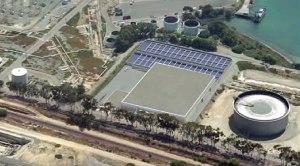 The agreement is opposed by environmentalists. But water authority officials say converting seawater will provide the region with a water supply more reliable than imports from the Metropolitan Water District.
Poseidon Resources hopes to build the desalination plant adjacent to the Agua Hedionda Lagoon and have it operating by 2016. At full steam, it would produce about 50 million gallons of fresh drinking water per day through reverse osmosis. The total would account for around 7 percent of the region's water supply.
Environmentalists say the plant would harm marine life, and they contend its financial provisions create risks for ratepayers.