This is an archived article and the information in the article may be outdated. Please look at the time stamp on the story to see when it was last updated.
SAN DIEGO – The annual Fourth of July marshmallow fight will no longer be allowed in Ocean Beach, according to city officials.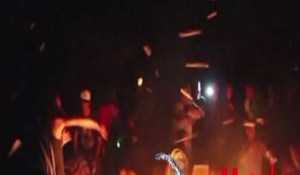 Ocean Beach Town Council passed a resolution Wednesday calling on the community to end the annual Independence Day marshmallow fight, according to council representative Dave Cieslak.
The San Diego Police Department will be asked to enforce the city's laws against littering and throwing harmful objects.
They are also calling on local businesses to stop selling marshmallows, marshmallow-launching devices and other paraphernalia related to the event.
However, Ocean Beach will continue to hold its annual fireworks show.