This is an archived article and the information in the article may be outdated. Please look at the time stamp on the story to see when it was last updated.
SAN DIEGO — Fifteen years ago congressmen Brian Bilbray and Duncan Hunter issued an ultimatum to Mexico City to help a Marine get out of a Tijuana prison.
Back them, both congressmen who are now retired, went to Mexico's ambassador in Washington D.C. with a plan. They threatened to introduce a House bill to shut down the San Ysidro border crossing unless Sgt. Brian Johnston was released from Tijuana's La Mesa state penitentiary.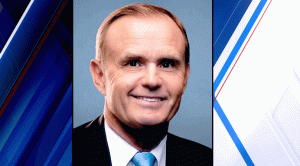 Bilbray recalled their political ploy for Fox 5, a story not too many people have ever heard.
"We were going to call on Congress, including local congressmen and said where do you stand on this issue? Is the port of entry so important, so essential, so sacred that you'd allow a young man to serve 12 years in prison for something that really wasn't a criminal act?" said Bilbray.
Sgt. Johnston was sent to the border to pick up two Marines. He got lost and crossed into Mexico. When he claimed to have his service revolver with him, he was arrested by Mexican customs officers.
The scenario is eerily similar to the Marine Corps veteran Andrew Tahmooressi case. On April 1, Tahmooressi, 25, had no intention of crossing into Mexico and ended up driving through with three guns. He has been in prison south of the border ever since.
Guns and ammunition are illegal in Mexico.
Bilbray also recalled going to the prison with Hunter, a move that stunned the prison director who frantically called Mexico City. Within a half hour, Sgt. Johnston was released.
The former congressman is not suggesting the same strategy be used to free Tahmooressi, who is from Florida, but he said it's something that needs to be considered.