This is an archived article and the information in the article may be outdated. Please look at the time stamp on the story to see when it was last updated.
SAN DIEGO – James Lee DiMaggio, the Boulevard man who abducted 16-year-old Hannah Anderson, had drugs in his system when FBI agents shot and killed him in Idaho's backcountry, authorities confirmed Wednesday.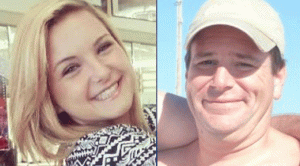 The Valley County Coroner Nathan Hess told Fox5 that DiMaggio tested positive for legal prescription drugs and THC, the main mind-altering ingredient found in cannabis plants.
Hess did not elaborate on what types of prescription drugs were found in his system.
FBI agents shot DiMaggio at least five times when they found him with Anderson in the Idaho wilderness on August 10.  He died at the scene, Hess said.
DiMaggio, who is also suspected of killing Hannah's mother and 8-year-old brother before fleeing San Diego County, was armed with at least one weapon when an FBI tactical team moved in on his campsite near Morehead Lake 75 miles north of Boise, Idaho on Saturday.
DiMaggio's body was cremated, said Cathy Griffin, a spokeswoman for the DiMaggio family.