This is an archived article and the information in the article may be outdated. Please look at the time stamp on the story to see when it was last updated.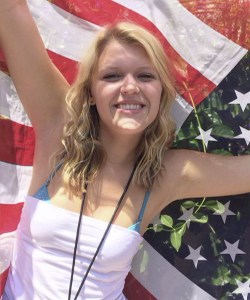 CORONADO, Calif. – One of the two women who died over the weekend from apparent drug overdoses at the HARD Summer Music Festival was a Coronado High School graduate.
Two women were identified Monday as officials planned to  launch a probe into how the event in Pomona was managed.
Katie Dix, 19, from Camarillo and was a Coronado High graduate, and Tracy Nguyen, an 18-year-old from West Covina, were found unresponsive Saturday and hospitalized.
Nguyen died around 6 p.m. that day and Dix died about two hours later, according to the Los Angeles County Coroner's Office.
Autopsies were expected to be performed on the teenagers in the coming week.
Coronado High School was open Tuesday to those who wanted to stop by and pay their respects to Dix.
Incidentally, the ASB at the school dedicated a Tiki in the center of a rock garden as a place for students and alumni to gather and remember fallen Coronado High students.
Another tradition at the school is to paint "The Rock" as a way to express support. In this case, it was painted pink with the name "Katie" on it.
Gates are open at CHS today for you to gather in remembrance of our beloved Katie Dix, Class of 2014. <3

— Coronado Islanders (@CoronadoASB) August 2, 2015