This is an archived article and the information in the article may be outdated. Please look at the time stamp on the story to see when it was last updated.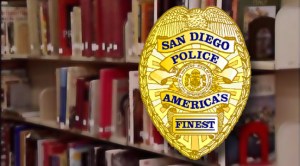 SAN DIEGO — The San Diego Police Department Tuesday opened a storefront station at the Rancho Bernardo Library.
The facility will allow officers access to the SDPD's computer network, allowing them to file reports and handle other paperwork in a location close to their beats. Previously, officers had to write reports in their cars because the police station in the far-flung Northeastern Division is in Rancho Penasquitos, said Councilman Mark Kersey.
"As the city begins to emerge from its fiscal woes, we must improve public safety in our neighborhoods," said Kersey, who represents the area. "This includes a new location where police can connect with community volunteers and resources to help them protect neighborhoods in north San Diego."
The councilman said the office will improve response times, department efficiency and working conditions for officers, and increase coordination with community groups.
Volunteer public safety groups like Neighborhood Watch and Retired Senior Volunteer Patrol will also be based at the library station, he said.