This is an archived article and the information in the article may be outdated. Please look at the time stamp on the story to see when it was last updated.
SAN DIEGO — Homicide detectives Tuesday investigated the death of a 51-year-old man who was found unconscious in the East Village suffering from trauma.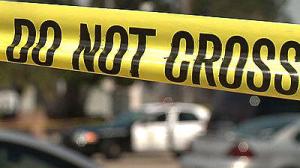 An area resident called 911 shortly after 9 p.m. Monday and alerted police to the presence of the unconscious man in the vicinity of 17th Street and Imperial Avenue, San Diego police Lt. Manuel Del Toro said.
Paramedics and police attempted to resuscitate, the man then took him to a hospital, where he was declared dead a short time later, Del Toro said.
The man appeared to have "some visible physical trauma," and homicide detectives were investigating his death as suspicious pending autopsy results, Del Toro said.
The man's name was withheld pending family notification. Del Toro said he was believed to have been homeless.