This is an archived article and the information in the article may be outdated. Please look at the time stamp on the story to see when it was last updated.
NATIONAL CITY, Calif. - A Mira Mesa man was arrested Thursday on suspicion of murdering a 92-year-old South Bay woman during a burglary at her apartment.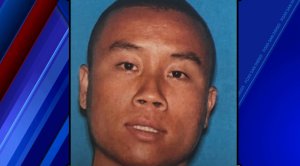 Detectives took Peter Thao, 26, into custody without incident outside his home on Aries Road about 8:30 a.m. in connection with the death last month of National City resident Maria Rivera.
The body of Rivera was found by her daughter at their rental residence in the 1100 block of D Avenue shortly before 6 a.m. Oct. 22, according to police. Authorities deemed her death a homicide but have withheld how she died, citing concerns about compromising the ongoing investigation.
Officials also declined to disclose what led them to identify Thao as Rivera's alleged killer.