This is an archived article and the information in the article may be outdated. Please look at the time stamp on the story to see when it was last updated.
SAN DIEGO – Newly obtained court documents provide details in the case against married San Diego police officers accused of "doctor shopping," then illegally selling and administering hydrocodone.
San Diego Sheriff's drug enforcement deputies arrested Jennifer Charpentier, 41, and her 32-year-old Bryce Charpentier and searched their 4S Ranch home in June.
The search warrant, released on July 15, indicated the couple allegedly sought prescriptions to sell from 12 different doctor's offices spread across San Diego County.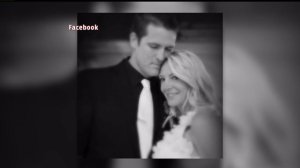 According to the warrant, Jennifer obtained seven different drugs in 71 prescriptions from seven different doctors and then filled those prescriptions at 17 different pharmacies.
Bryce went as far as Oakhurst, Calif. near Yosemite National Park to fill his prescriptions and used six different doctors and 79 prescriptions, the search warrant alleges.
"What I see is what I see in a lot of cases that people start abusing the prescription process," said Jan Ronis, a criminal defense attorney. "And that's certain reprehensible conduct and its one that is going to cost them their job if they prove it."
The couple used 10 of the same pharmacies, according to the warrant.
Additionally, within hours of bonding out of custody on June 5, Bryce Charpentier was accused of attempting to fill a prescription for Tramadol – a very strong pain killer, according to the documents.
The case came to light after a confidential drug informant alerted investigators that the Charpentiers had supplied the informant with drugs, according to the warrant.
The Charpentiers were charged on June 12 with two felonies each, one for selling and furnishing a controlled narcotic substance and another for possession of firearm by a felon or addict. The criminal complaint against them alleges that the defendants are addicted to opiates.
They have pleaded not guilty to the charges, and deny the accusations.
The couple will be in court for a readiness hearing on August 15 and a preliminary hearing on August 25.
The Charpentiers have also been placed on leave from the San Diego Police Department, pending the outcome of the criminal investigation.