This is an archived article and the information in the article may be outdated. Please look at the time stamp on the story to see when it was last updated.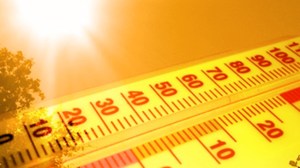 SAN DIEGO — A spell of unseasonably high temperatures in San Diego County will conclude today before a cooling trend sets in for the rest of the week, meteorologists said.
The heat wave that began last weekend is being caused by a ridge of high pressure over the region, according to the National Weather Service.
According to the agency, several record-high temperatures were recorded around the county on Monday, including 100 degrees in Ramona and Campo, and 101in Escondido. The previous record high for May 13 in Ramona was 98 degrees set in 1976. In Campo, the previous record-high was 95 degrees set in 1984 and in Escondido, it was 99 set in 1979.
Highs today were expected to be in the low to mid 70s near the coast, high 70s to low 80s inland, mid 80s in the western valleys, high 80s to low 90s near the foothills, low to high 80s in the mountains and 105 to 110 degrees in the deserts.
Areas of dense fog in the morning were likely in coastal zones and far western San Diego County valleys today, according to the weather service.