This is an archived article and the information in the article may be outdated. Please look at the time stamp on the story to see when it was last updated.
EL CAJON, Calif. – A convicted sex offender was back in front of a judge Tuesday after he was arrested at Ramona Halloween event.
Denny Emmett Shaw of Yucca Valley was arrested in Ramona at a city-sanctioned safe trick-or-treat event on Halloween.  Authorities said he failed to register as a sex offender in San Diego County.
The 29-year-old was dressed in costume and tried to force kids to accept candy he was passing out, authorities said.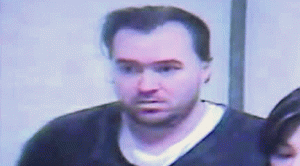 Ramona Chamber of Commerce Executive Director Dr. Robert Argyelam said an off-duty officer noticed the odd behavior of Shaw and questioned him.
"One of the participants that was trick-or-treating happened to be an off-duty officer, who reacted quickly. It was over really before it turned into anything," Argyelam said.
On Tuesday, Shaw appeared in front of a judge in El Cajon Superior Court, where he entered a not guilty to plea to charges of failing to register in San Diego.
According to the prosecuting deputy district attorney, this is not the first time Shaw has been busted for failing to register.
"The defendant was convicted in 2003 of a sexual offense in Oregon which requires him to register," said Derek Grilz. "He did not register in San Diego County when he moved to here in 2005. And he has not registered in the state of California since 2005."
If convicted, Shaw faces 6 years in state prison. A readiness hearing is set for November 19.