This is an archived article and the information in the article may be outdated. Please look at the time stamp on the story to see when it was last updated.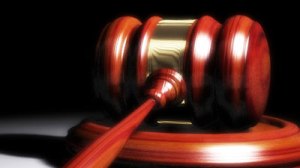 SAN DIEGO – A Santa Ysabel businessman convicted of molesting three relatives in San Diego County more than nine years ago should be granted a new trial because his attorney was ineffective and nodded off during testimony, the defendant's current attorney told a judge Friday.
Patrick Pawlicki, 64, was convicted last December of multiple counts of committing a lewd act on a child and faces life in prison.
Attorney Pamela Lacher presented witnesses in a hearing before Judge Louis Hanoian Friday who testified that Pawlicki's trial lawyer, Raymundo Pacello Jr., was seen sleeping during the trial and was texting and checking email during testimony.
Pacello denied the allegations and testified that he did his best for his client.
The hearing is set to resume Tuesday. If the motion for a new trial is denied, sentencing is expected to follow.
A jury found the defendant guilty of molesting two girls and one boy between November 2003 and February 2004, said Deputy District Attorney Dino Paraskevopoulos.
Pawlicki fled San Diego County after being charged in October 2011.
A bail bonds company hired a bounty hunter to track the defendant down, and Pawlicki was arrested at a hotel in Jonesboro, Ga. after an anonymous tip.
According to authorities, Pawlicki changed his appearance to avoid being prosecuted for molesting the children.
Investigators said Pawlicki had dyed his gray hair, eyebrows and mustache brown, had lost 50 pounds, and had plans to go to Miami to board a cargo ship headed for China.