This is an archived article and the information in the article may be outdated. Please look at the time stamp on the story to see when it was last updated.
SAN DIEGO – A controversial book expected to be released next month raises questions about the relationship between 16-year-old Lakeside kidnapping victim Hannah Anderson and her abductor James Lee Dimaggio.
"The River Of No Return" takes a look at the El Capitan High School junior's behavior after she was rescued from the backcountry of Idaho.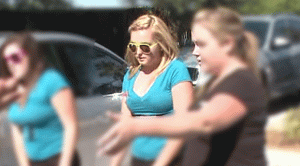 A weeklong multi-state search for Anderson began on August 4 following an explosion at 40-year-old Dimaggio's house and garage in Boulevard, where firefighters discovered the badly burned bodies later identified as her mother 44-year-old Christina Anderson and 8-year-old brother Ethan.
On Aug. 10, authorities tracked her and the suspect – whom she had known her entire life and thought of as an uncle – down in an Idaho wilderness preserve, where DiMaggio was killed in a shootout with FBI agents.
Author and criminal analyst Chelsea Hoffman said her book reveals suspicious inconsistencies that call into question what really happened during the days of the multi-state Amber Alert.
"Her mother was murdered. Her brother was murdered. Her dog was murdered. Nobody was left alive," Hoffman told Fox5. "Up until that point all that we were left to believe was that James Lee Dimaggio was a madman, who had an unhealthy infatuation with his best friend's daughter."
Hoffman said the public hasn't received the entire story and Anderson has a lot more explaining to do.
"It wasn't until her behavior after the rescue that I became suspicious," Hoffman said, claiming there are inconsistencies in the teen's story.
"The four horseback riders made statements that Hannah didn't appear to be there against her will," she said. "She shows up to a carwash fundraiser wearing a brace on one leg and on that same exact day she's wearing the brace on a different leg."
San Diego County Sheriff William Gore has cleared Hannah of involvement in any crime.
The book is expected out November 2.