This is an archived article and the information in the article may be outdated. Please look at the time stamp on the story to see when it was last updated.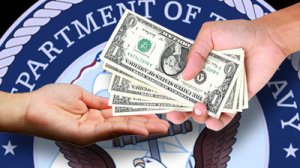 SAN DIEGO — A federal jury convicted two San Diego-area defense contractors and a corporation Monday of conspiracy and bribery in connection with a fraud and corruption scheme at Naval Air Station North Island.
The defendants — Robert Ehnow, 46, owner and president of Poway defense contractor L&N Industrial Tool & Supply Inc.; Joanne Loehr, 52, owner and operator of Poway defense contractor Centerline Industrial Inc.; and Centerline itself — were charged with conspiracy to commit wire fraud, bribery and money laundering out of the Coronado military base.
The case went to trial Feb. 20. After two days of deliberations, jurors this afternoon returned verdicts of guilty for each defendant on the conspiracy count and on one or more bribery counts. The panel also returned verdicts of not guilty for each defendant on one or more bribery counts.
As part of the conspiracy, according to prosecutors, defense contractors provided Navy officials with a wide range of personal benefits — including cash, checks, retail gift cards, flat-screen television sets, luxury massage chairs, bicycles costing thousands of dollars, model airplanes and other items – – in return for millions of dollars worth of government orders.
The contractors also prepared and submitted fraudulent invoices to the Department of Defense, making it appear that they were billing the government for goods and services within the scope of legitimate contracts, according to evidence presented at trial. In fact, the Defense Department was unknowingly paying for, among other things, the cost of bribes provided to the Navy officials.
Compounding the cost of the fraud, the defense contractors also routinely charged a markup on the fraudulent invoices, according to evidence presented at trial.
L&N and Centerline also engaged in money laundering by using their government contract to fraudulently bill the Navy for items that were never supplied, and then, at the request of Navy co-conspirators, pass along the criminal proceeds to Centerline.
During the course of the conspiracy, the Department of Defense paid Ehnow's company, L&N, more than $3 million. Centerline obtained in excess of $1.5 million in payments from Defense Department during the conspiracy. A third defense contractor, Carlsbad-based X&D Supply Inc., was paid over $2 million during the conspiracy.
L&N, also known as Mardoc Corporation, filed for Chapter 7 bankruptcy in June 2011. Centerline remains in business.
The verdicts bring to 11 the total number of defendants convicted in connection with the scheme. Of the eight previously convicted, five were Navy officials who admitted to receiving a total of more than $1 million in cash, goods and services for their personal use, all fraudulently charged to and paid for by the Department of Defense in connection with this fraud and bribery scheme.
The other defendants previously convicted were owners or sales managers of San Diego-area defense contracting firms.
The investigation grew out of citizen complaints that followed the July 2009 indictment of six individuals on fraud and corruption charges centered at the Space and Naval Warfare Systems Command in San Diego.
As part of the SPAWAR corruption case, the government publicized a "hot line" dedicated to the reporting of possible waste, fraud, and abuse related to government and military contracts.
Ehnow, a Coronado resident, Loehr, who lives in La Jolla, and Centerline are scheduled to be sentenced May 20.