This is an archived article and the information in the article may be outdated. Please look at the time stamp on the story to see when it was last updated.
Robert Briones weathered the downturn in the economy well, working more than he needed, going on a vacation to Norway with his family and eating out at lunch from time to time.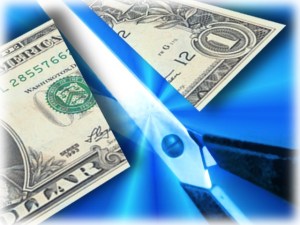 But even the 48-year-old psychologist can't escape the latest blow to consumers' finances: a tax increase that will affect an estimated 160 million workers. As part of the deal on the so-called fiscal cliff, Congress extended tax breaks for middle-income families but did not extend a payroll tax cut that was set to expire this year.
As of Tuesday working Americans saw a tax on their paychecks rise to 6.2% from 4.2% last year. Economists estimate that this could strip $115 billion in disposable income from the economy this year.
"I'll cut back on the little things," said Briones, who makes about $100,000 a year and will pay $2,000 more in payroll taxes than he did last year. He anticipates that he'll make cuts in expenses such as gym memberships, eating out and piano lessons for his kids.
Workers who make $20,000 to $30,000 will take home an average of about $300 less a year, while those making half a million to a million dollars before taxes will take home $14,812 less because of income-tax increases related to the deal, according to calculations by the nonpartisan Tax Policy Center.
Read more of Alana Semuels story at latimes.com.