This is an archived article and the information in the article may be outdated. Please look at the time stamp on the story to see when it was last updated.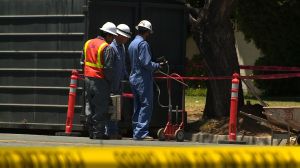 CORONADO, Calif. – A gas line in a Coronado neighborhood broke Wednesday after construction workers hit it.
Heartland Fire Department responded to the 500 block of Alameda around noon after crews hit the gas line while digging on a residential property.
The construction workers were evacuated from the area, but no local business or homes were effected, fire officials said.
The roadway was blocked off for a couple hours as fire-rescue crews investigated the incident.