This is an archived article and the information in the article may be outdated. Please look at the time stamp on the story to see when it was last updated.
SAN DIEGO – Comic-Con wrapped up its final day in San Diego on Sunday with a promise to return next year.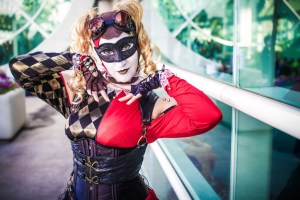 The economic impact reached far beyond the San Diego Convention Center. More than 130,000 people attended the event, bringing business to downtown stores, restaurants and hotels.
Heavenly Cupcakes was busy making sweets for private parties and attending to a busy storefront.
"We will sell three to four times more cupcakes than we would on a normal weekend," said owner Dave Reilly.
Like the fans of Comic-Con, San Diego business owners are looking forward to 2014.