This is an archived article and the information in the article may be outdated. Please look at the time stamp on the story to see when it was last updated.
SAN DIEGO — A multiple vehicle crash brought traffic to a halt on two freeways and sent at least one person to the hospital, a CHP dispatcher said.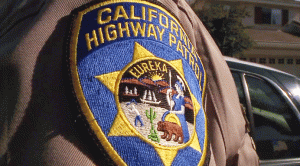 A pickup truck and a sedan crashed near the southbound State Route 15 and southbound Interstate 805 interchange around 2:15 p.m., backing up traffic to University Avenue on both freeways, the CHP reported.
The pickup truck ended up in the center divider and the sedan was on the right shoulder of the freeway, according to the CHP report.
At least one of the vehicles was overturned and injuries were reported, though it was unclear which vehicle had flipped or how many people were injured in the crash.
The CHP issued a traffic advisory at 2:30 p.m. that all lanes were stopped. At around 3 p.m. a CHP dispatcher said that at least one person had been taken to a hospital and that traffic had started moving in the area.