This is an archived article and the information in the article may be outdated. Please look at the time stamp on the story to see when it was last updated.
CHULA VISTA, Calif. –  After 9 hours of searching through an area near the Otay River Bottom, investigators have ended the search for a teenager who went missing in 2002.
"We're happy with the results of today we don't feel that being out here was a waste of time," said a representative with Chula Vista Police.
Gabriela "Gaby" Gonzalez of Chula Vista was 14 when she disappeared on April 5, 2002. Her body was never found.
Detectives have long believed the girl's body could be buried in the Otay River Bottom. Crews will also be clearing brush to gain access to areas that contain potential evidence.
"Again i want to say that everyone is pleased with the results of the entire effort that occurred here today," said a lieutenant with Chula Vista Police.
Detectives have not released information on what they found Thursday evening at the Otay River Bottom, but say there are pleased with the resources used to find closure for the Gonzalez family.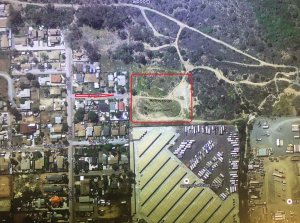 "Gaby's disappearance is a tragedy that has devastated her family and remained among the most pressing cold cases for the Chula Vista Police Department," Chula Vista Police Department Lieutenant Fritz Reber said in a news release.  "The Chula Vista Police Department and the San Diego FBI are committed to working tirelessly to bring resolution to this case."
CVPD has partnered with the San Diego FBI to investigate the cold-case.
"The FBI is providing significant additional expertise and resources that add new hope to finding Gaby and bringing her home to her family," Reber stated.
"investigators invest their heart and soul in cases like this and that really means something to this community and this family," said San Diego FBI Special Agent, Davene Butler.
"We just want gabby home to her mother we want to solve this case and we want to identify the people inolved in her murder or disappearance, said Lt. Fritz Reber, Chula Vista Police.
Detectives say no arrests have been made in this case just yet, but they are looking to interview a few witnesses in this case.
Gaby's brother speaks: "Very fortunate they haven't forgotten about her. And that there are new leads. We feel very blessed." @fox5sandiego

— Diane Tuazon (@dianetuazon) November 10, 2016
Anyone with information on Gaby's disappearance or murder is asked to call Chula Vista Police COV Detectives at 619-691-5075, the CVPD non-emergency line at 619-691-5151, or the anonymous tip line at 619-422-TIPS.  They can also contact San Diego Crime Stoppers at 888-580-8477, or visit http://sdcrimestoppers.org and be eligible for a reward of up $1,000.
The Chula Vista Police Foundation is also offering an additional $1,000 reward for information leading to the arrest and conviction of Gaby's murderer.