This is an archived article and the information in the article may be outdated. Please look at the time stamp on the story to see when it was last updated.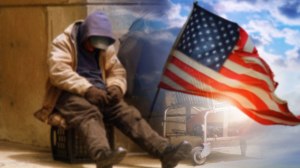 SAN DIEGO — The Veterans Village of San Diego and Sharp Healthcare are scheduled to host a "Drive-Thru Clothing Drive" today for members of the public to donate items for homeless ex-members of the armed forces.
The things that are dropped off will be distributed next month at the 27th annual National Stand Down for Homeless Veterans.
The Veterans Village organization said it will accept new and gently used clothing, new men's and women's underwear, shoes, socks, towels, razors, shaving cream, tooth brushes, toothpaste and deodorant.
A count in January found more than 8,500 homeless people in San Diego County, about 17 percent of whom were veterans. The figure for ex-military members was up 2 percent from a year earlier.
The drive is scheduled between 6 a.m. and 2 p.m. at 4141 Pacific Highway in back of the employee parking lot.