This is an archived article and the information in the article may be outdated. Please look at the time stamp on the story to see when it was last updated.
SAN DIEGO – The City of San Diego plans to officially apologize to great-grandmother who claimed former Mayor Bob Filner sexually harassed her, city officials announced Thursday.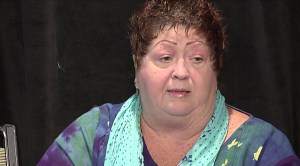 The City will designate Monday, February 24 "Peggy Shannon Day" in name of the woman, who works a few days a week at the Senior Citizens' Service Desk at City Hall.
Shannon, 67, said Filner repeatedly harassed her verbally and physically.  Filner routinely stopped at Shannon's desk, took her hands and asked her to go out with him or make weekend plans with him, Shannon claimed. On one occasion, the mayor stopped at her desk and without warning kissed her on the lips. Shannon said that she tried to laugh off the encounters at first, but the mayor's behavior began to bother her more and more.
Shannon was one of many woman who came forward accusing Filner of harassment.
A lawsuit filed by Filner's former communications director Irene McCormack-Jackson led the then-70-year-old mayor to resign last August. The City Attorney's Office agreed to defend Filner in exchange for his agreement to step down.
Filner later pleaded guilty to one felony count of false imprisonment and two misdemeanor counts of battery and was sentenced in December to three years probation, including three months of home confinement.
Cases filed by two other women who sued Filner over his alleged misconduct are still pending.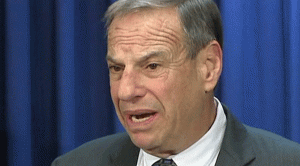 Stacy McKenzie, a city employee, contends the ex-mayor grabbed her from behind, put her in a headlock and rubbed her breasts at an event at a city park.
Michelle Tyler was seeking help for a friend, a Marine veteran, when Filner demanded a personal and sexual relationship, according to her lawsuit.