This is an archived article and the information in the article may be outdated. Please look at the time stamp on the story to see when it was last updated.
SAN DIEGO – San Diego councilmembers approved an Infrastructure Committee to begin addressing a backlog of city projects with an estimated cost of $900 million.
The total includes $478 million for streets, $235 million for storm drains and $185 million for buildings.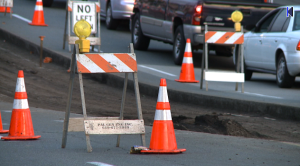 "That's for our streets, our sewers, storm drains and public facilities places like libraries and rec centers," said City Council President Todd Gloria. "That does not include alleys, sidewalks and a number of other things. We know it's at least $900 million, but it's probably much more than that."
Don't be alarmed: There is some work being done. But Gloria said right now the city decided on repaving and road projects on a year-to-year basis. The new committee on infrastructure will focus on creating a long-term plan.
Councilmember Mark Kersey was selected to chair the committee.
"Over the last ten years, the city basically neglected the basic infrastructure that we all use while we were dealing with our fiscal issues," said Kersey. "Now that we've made good progress on our fiscal reforms we're in a position where we can start talking about infrastructure investment."
Kersey said the committee will start by streamlining current projects and making sure the city is spending money efficiently. He said second the committee will begin prioritizing.
"We're not going to be dictating things from City Hall," said Kersey. "We're going to be asking people 'what's your feedback? What do you think is more important in your community?' So once we streamline the process and then we prioritize and catalog all the projects, then we're going to talk about how to fund it."
Funding could include a debate over raising taxes and it's possible residents could see the issue on the ballot in a couple years.