This is an archived article and the information in the article may be outdated. Please look at the time stamp on the story to see when it was last updated.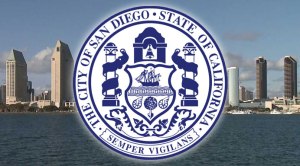 SAN DIEGO – Planning for a new bay-side fire station in downtown San Diego, put on hold when community redevelopment agencies were dismantled statewide, was back underway Wednesday, City Council President Todd Gloria said.
On Tuesday, the City Council will consider spending more than $800,000 on construction management services for the west-of-the-tracks fire station, which would be located on the southeast corner of Pacific Highway and Cedar Street, Gloria said at a news conference.
Fire Station 2 is considered important because firefighters responding to waterfront emergencies are sometimes slowed by passing trains and trolleys. Having a station on the west side of the tracks would alleviate the problem.
Work on the station was halted in 2011 when the state dismantled municipal redevelopment agencies to save money. The agencies were funded with the differential rise in property tax revenue generated by redevelopment.
Gloria said city officials hope to get some funding from the state. Otherwise, funding could come from a mix of bond proceeds and developer impact fees, he said.
"Construction plans and specifications, and permitting, are now projected to be complete this September," Gloria said.
The new fire station, to be staffed by an engine company transferred from another downtown station, could be completed in 2015 or early 2016, according to the city.