This is an archived article and the information in the article may be outdated. Please look at the time stamp on the story to see when it was last updated.
SAN DIEGO – San Diego city leaders are increasing efforts to make the city more bicycle-friendly.
Recently, green bike lanes were installed in several different neighbors and at intersections considered "conflict zones." Cars and bicycles have collided at many of those intersections.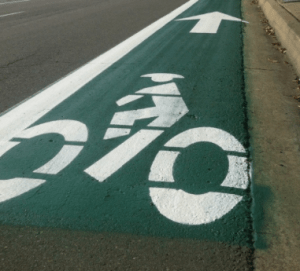 "Sadly, we've lost some lives," said Bruce Shank of Bike SD.
One of the intersections with a new green bike lane is at Montezuma Road and Collwood Boulevard in College Area. In 2012, a man was hit and killed by a car at the intersection.
On Tuesday, Mayor Bob Filner, leaders of Bike SD and the San Diego County Bicycle Coalition will officially unveil the new project and announce more details of what is to come.
Shank said the green lane project is meant to slow drivers down and make them more aware of the shared road.
"City streets should be shared and should be designed for everybody," said Shank. "This is part of inclusive of that design to slow things down a little bit. Keep it safer for everybody on the streets, pedestrians and cyclists."
The green lanes can be found at several different intersections including Balboa Avenue and Genessee Avenue, along Nimitz Boulevard in Point Loma, along Harbor Drive in front of the Convention Center.
"It means that the city is dedicated to the safety of all of its citizens," said Shank.
San Diegan Ben Stone said he likes the effort, but hopes even more will be done to help cyclists.
"I think they need to consistently repaint the lines in the roads," said Stone. "I like the idea for the green paint. I also think they should continue to repair the road where they keep tearing it up and then they repair the middle of the road but not the bike lanes which would be really helpful."