This is an archived article and the information in the article may be outdated. Please look at the time stamp on the story to see when it was last updated.
ANAHEIM, Calif. — Anaheim police Monday were investigating a woman's claim that singer Chris Brown shoved her at the Heat Ultra Lounge.
A woman called Anaheim police about 9:30 p.m. Sunday to report an assault, Anaheim police Sgt. Bob Dunn said. She said she was shoved by a man while at the club the night before, Dunn said.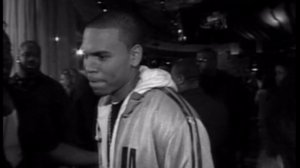 Via Twitter, Brown proclaimed his innocence. TMZ identified the accuser as Deanna Gines, 24.
"She did indicate who she believes it was," Dunn said.
Anaheim police would not comment on reports it was the singer known for tempestuous relationship with the singer Rihanna. Brown or his bodyguards also have had what appears to be a feud with the singer Drake.
"Our investigation will proceed like any assault investigation," he said, adding that would include interviewing witnesses.
Brown was convicted of assaulting Rihanna the night before the Grammys in 2009. He is due in court in Los Angeles on a probation violation hearing July 15. Prosecutors are questioning whether he completed his required community service.