This is an archived article and the information in the article may be outdated. Please look at the time stamp on the story to see when it was last updated.
BONSALL, Calif. — A 62-year-old man on a Suzuki scooter was fatally injured near Bonsall while trying to avoid a car whose driver ran a stop sign in front of him, authorities said Wednesday.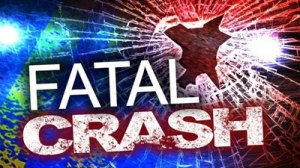 Walter Leslie Smith Jr. of Vista was headed south on Old River Road on a 2009 Suzuki Burgman 650 at about 40-45 mph when the crash occurred about 6:15 p.m. Tuesday at the intersection with Little Gopher Canyon Road, according to the California Highway Patrol and the county Medical Examiner's Office.
A 20-year-old Vista man driving a 2003 Chevrolet Cavalier at about 20-25 mph west on Little Gopher Canyon Road ran a stop sign at the intersection and entered the scooter's path, the CHP reported.
Smith applied his brakes and was thrown from the scooter. He landed in the roadway and became pinned under the front of the Cavalier, authorities said.
Smith was airlifted to Palomar Medical Center, where he was declared dead about 8 p.m. Tuesday, according to the Medical Examiner's Office.
The Cavalier's driver, whose name was not immediately released, was not arrested and was uninjured, according to CHP officials, who said alcohol was not believed to be a factor in the crash.