This is an archived article and the information in the article may be outdated. Please look at the time stamp on the story to see when it was last updated.
SAN DIEGO — Northbound lanes of Interstate 805 have been reopened at University Ave., four hours after they were shut down because of a chain-reaction crash involving multiple vehicles.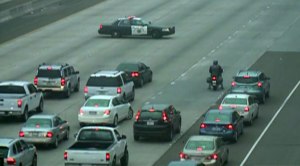 Traffic began moving again at about 7:45 a.m.
Authorities closed all northbound lanes at around 3:40 a.m. after a chain reaction crash in thick fog. More than a dozen California Highway Patrol units responded to the crash. At least one person was take to the hospital with unspecified injuries.
The CHP diverted traffic off of northbound I-805 onto Interstate 15. The crash caused traffic to back up on a number of South Bay freeways.