This is an archived article and the information in the article may be outdated. Please look at the time stamp on the story to see when it was last updated.
ESCONDIDO, Calif. – A toddler was flown to a hospital after being hit by a vehicle in Escondido, police said.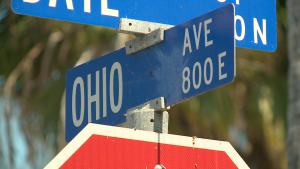 The driver was backing out of a driveway on the 800 block of East Ohio Avenue around 11 p.m. when the 2-year-old boy was hit, police dispatcher said.
The child suffered non-life threatening head injuries and was taken to Rady Children's Hospital Sunday, according to a neighbor.
A neighbor told Fox 5 the mother was unaware that her son had followed her outside.  He walked behind the vehicle as it was backing out of the driveway and was hit.
The mother was not cited by the police.