This is an archived article and the information in the article may be outdated. Please look at the time stamp on the story to see when it was last updated.
EL CAJON, Calif. – A man accused of wounding two sheriff's deputies, who went to his Lakeside apartment to investigate allegations that he abused his girlfriend's daughters, was ordered Thursday to stand trial on attempted murder and child molestation charges.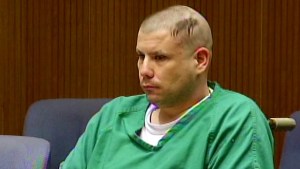 Daniel Robert Witczak, 30, who was also wounded during a 15-minute gun battle with officers, is accused of molesting the girls, ages 6 and 8, two days before the Sept. 25 shootout that left sheriff's Detective Ali Perez and Sgt. Craig Johnson seriously wounded. Both are recovering.
Witczak faces 190 years to life in prison if convicted of three counts of attempted murder and eight child molest charges, Deputy District Attorney Damon Mosler said.
Perez testified that he, Johnson and other deputies went to an apartment in the 12700 block of Mapleview Street and he kicked in the door when the defendant didn't answer.
"I heard a pop, my ears were ringing, my vision went out a little bit — like static on the TV — and when I gathered my senses, I was on the ground," Perez said.
He said he was just inside the apartment, lying on his back, and bleeding from a significant wound to his upper arm.
He saw that Johnson had suffered a wound to his arm and heard him give the radio call for "officer down," Perez said.
The deputy said he unloaded half of his 15-round magazine as a crouching Witczak peered out from his position in a hallway. The defendant came out again and shot him in the chest with a round that penetrated his body armor, he said.