This is an archived article and the information in the article may be outdated. Please look at the time stamp on the story to see when it was last updated.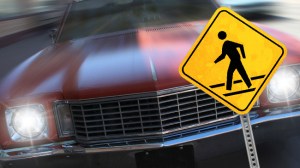 SAN MARCOS, Calif. — A 9-year-old girl was hospitalized Tuesday with serious injuries that she suffered when she ran into the street and was struck by a car in San Marcos, authorities said.
A white Infiniti G35 headed north struck the girl in the 400 block of North Twin Oaks Valley Road near Richmar Avenue about 5:15 p.m. Monday, sheriff's Deputy Frank Stalzer said. She was flown to Rady Children's Hospital for treatment, he said.
The driver of the Infiniti remained at the scene to be questioned by deputies.