This is an archived article and the information in the article may be outdated. Please look at the time stamp on the story to see when it was last updated.
LEMON GROVE, Calif. – The attempted kidnapping near Monterey Heights Elementary School on Tuesday afternoon was a made up story by the child, according to authorities.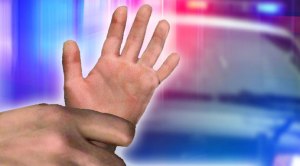 San Diego Sheriff's Department revealed that the 9-year-old boy falsely reportedly escaping his attempted abductors grip outsidel the Lemon Grove school.
When detectives interviewed the student and he told them that he actually made up a false story and that it never happened.
The boy said a man tried to grab him, but he managed to escape and run back to the school office around 3 p.m., detectives said.
Authorities searched the area with the help of the sheriff's department helicopter.
Several hours later, the child admitted that the abduction attempt had not occurred, the lieutenant said. The boy's motivation for lying was not immediately clear.