This is an archived article and the information in the article may be outdated. Please look at the time stamp on the story to see when it was last updated.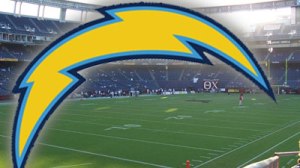 SAN DIEGO – The San Diego Chargers are encouraging fans to car pool or use public transportation to Qualcomm Stadium for Thursday's preseason opener against the Seattle Seahawks, but most important, arrive early.
Fans are also being asked to allow plenty of time to enter the stadium because long lines at the gates are likely as a result of the NFL's new enhanced screening procedures, which limit the size and types of bags that may be brought into stadiums.
Purses larger than a clutch bag, coolers, briefcases, backpacks, fanny packs, cinch bags, luggage of any kind, seat cushions, computer bags and camera bags are prohibited. Seat cushions are not allowed because of their size and the way they are constructed would allow them to be used to conceal a potential explosive device, according to the NFL.
Fans will only be allowed to bring into games bags that are clear plastic, vinyl or PVC and do not exceed 12 inches by six inches by 12 inches, a clear 1-gallon freezer bag, along with small clutch bags, approximately the size of a hand.
Exceptions will be made for medically necessary items after a proper inspection. Binoculars, phones and cameras can be carried into stadiums as long as they are not in their own bags.
Additional staff will be present to screen fans with unacceptable bags before they get to gates.
One-gallon ziplock bags with a copy of the policy will be handed out at trolley locations and all Qualcomm Stadium parking lot entrances.
The new policy comes partially in response to the bombings at the Boston Marathon in April, according to the NFL.
The league had been discussing a new approach to bag restrictions before the bombings as part of its annual review of public safety and security policies.
"Our fans deserve to be in a safe and secure environment," said Jeffrey Miller, NFL vice president and chief security officer. "Public safety is our top priority."
The new procedures "will make the job of checking items much more efficient and effective," Miller said.
"We will be able to deliver a better and quicker experience at the gates and also provide a safer environment," he said.
Additional information on the policy is available online at nfl.com/allclear.
Thursday night's game is the Chargers annual Salute to Youth Football game, which will include pre-game scrimmages on the field involving the La Jolla Torrey's and Coronado Islanders teams in the Mighty Mite division (ages 7-9 between 45 and 90 pounds) and the San Carlos Patriots and Rancho San Diego Norseman teams in the Junior Pee Wee division (ages 8-10 and between 60 and 105 pounds.)
Ninety season tickets holders seen wearing their 2013 season ticket holder lapel pins will be chosen by the team's Pin Patrol before the game and escorted to the field to be awarded a jersey by a player immediately before the kickoff, which will occur slightly after 7 p.m.
A limited number of tickets, including some individual club seats, remain available, a team official said.
The game marks the debuts of Mike McCoy as the Chargers coach, and inside linebacker Manti Te'o, who the Chargers chose in the second round of the NFL draft after he was the runner-up in voting for the 2012 Heisman Trophy.