This is an archived article and the information in the article may be outdated. Please look at the time stamp on the story to see when it was last updated.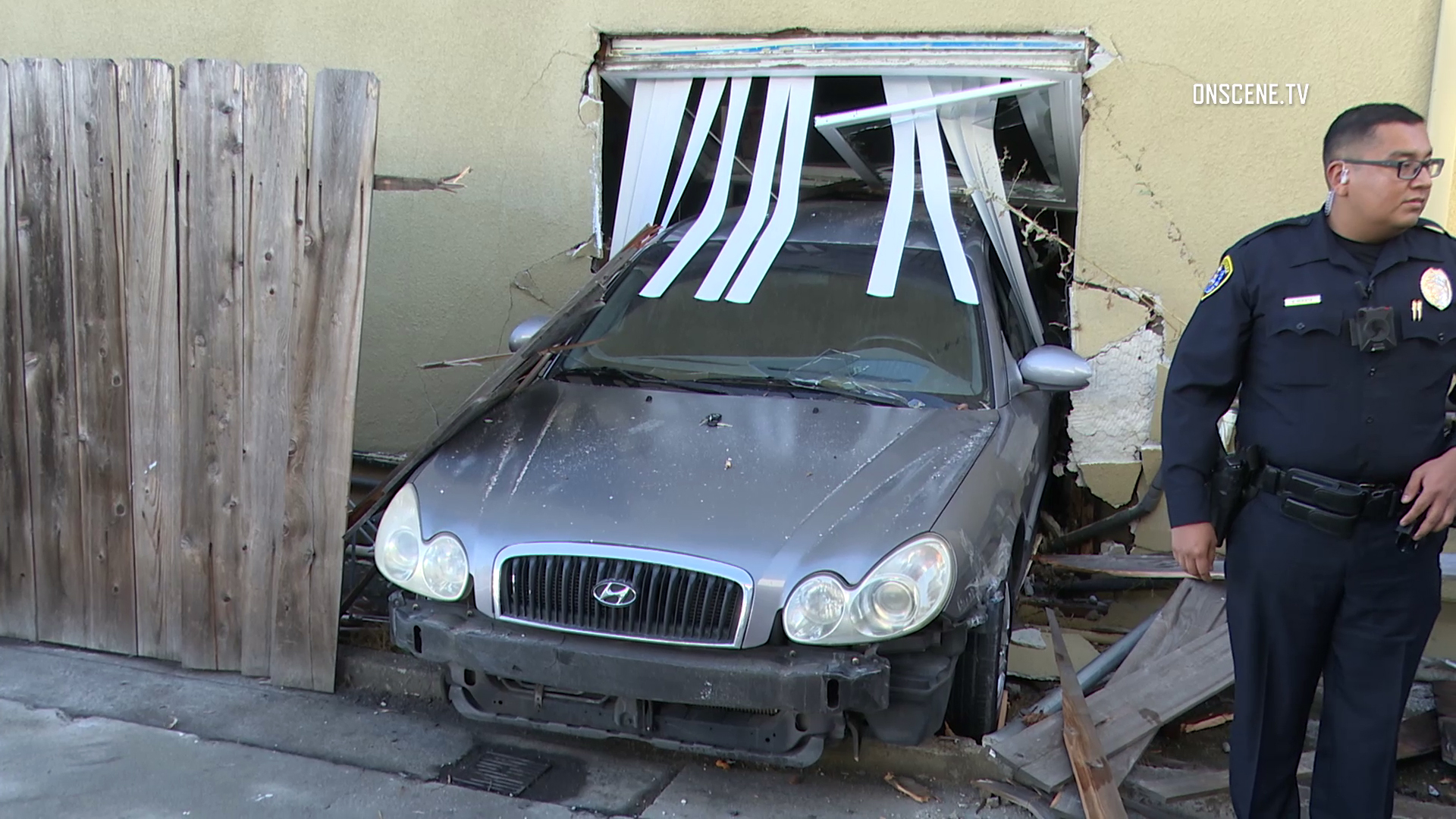 SAN DIEGO — A car crashed into a North Park apartment Saturday, narrowly missing a sleeping resident as it slammed into a bedroom.
It happened just after 2 p.m. at an apartment complex near the intersection of Ohio Street and Adams Avenue.
A driver lost control of their car as they tried to pull out of a parking space near the complex. The vehicle sped in reverse, slamming through a fence and then into the building.
Kaitlin Faoliu said she awoke to a crash and leaped out of the way just in time to avoid serious injury. "I was taking a nap … and all of a sudden I hear a big bang," she said. "If I had gotten up maybe two seconds later, I would have been run over."
Officials said the driver was uninjured in the crash. Faoliu's room was severely damaged and she suffered minor scrapes and bruises, but she said she was just grateful everyone was OK.
"There's glass everywhere. … There's a car where my bed should be," Faoliu said. "Thank God her car hit my bed the way it did, because otherwise my whole head would have been run over."