This is an archived article and the information in the article may be outdated. Please look at the time stamp on the story to see when it was last updated.
SAN DIEGO – A new development in a hit-and-run crash that nearly killed a San Diego Chargers intern in Pacific Beach was announced by police Monday.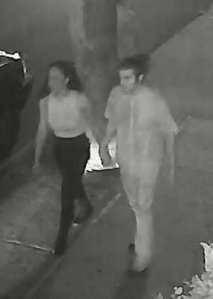 San Diego police detectives said they believe they have the car that hit 22-year-old J'Ron Erby and left him with a cracked skull and severe head damage.
Erby, who was working as a Chargers intern, was hanging out with friends on August 5 when they became involved in an altercation outside a bar on Garnet Avenue.
Moments later, Erby and his friends, Kendrick Hester and Martin Tomas, were struck by a speeding Hyundai Elantra, police said. All three were taken to the hospital, but only Erby suffered life threatening injuries.
Police are still asking witnesses to come forward to help with their investigation. They released a surveillance photo of two people who may have had the fight prior to the hit and run.
Erby is still on the road to recovery and has started to recognize his family members.